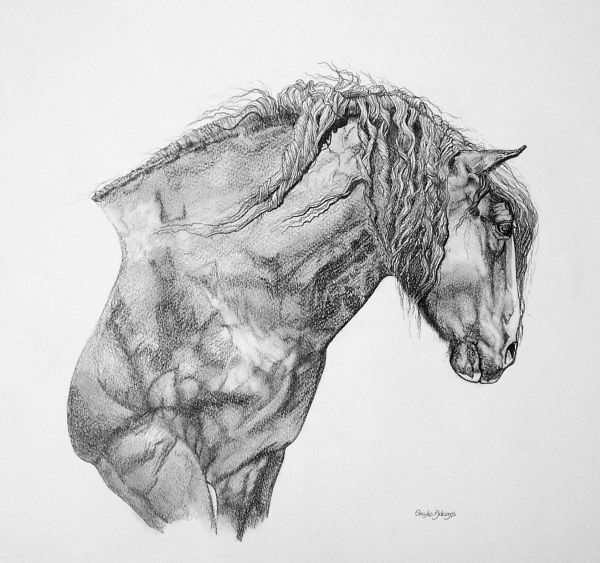 I met Jerry and was nearly overwhelmed at the size of his heart and willingness to bond with everyone. He had no prejudice. At the Refuge Farms Open Barns there are some people you might have "compassion" or "sympathy" for. These are human emotions. Jerry practiced acceptance without judgment. He seemed as awed by the children, the people with disabilities, and the old and infirmed. He was a good role model for the truly evolved spirit.

The graphite picture speaks to us all. He truly comes quietly, massively, and gently through.

Gayle Adams
Artist and Creator of Jerry, Retired


To order an 11" x 17" signed print of Jerry, Retired (unmatted, printed on
heavy card stock) you may send your check or money order for $35 directly to
Refuge Farms, Inc. [includes Shipping and Handling]

Please make check or money order payable to Refuge Farms, Inc.

Refuge Farms, Inc.
Jerry, Retired
P.O. Box 195
Spring Valley, WI 54767

For your convenience a printable form to enclose with your order may be obtained here.



You may also charge your order using PayPal ® [PayPal ® account not required]